Our annual holiday party is our most popular winter event, and it's happening on Saturday, December 3rd at 5pm.
It's a potluck, so please bring your favorite dish, drink or dessert.
Our friends Jim and Sonya have been kind enough to host the party at their home in Hollywood this year. Their address is 1806 N. Gramercy Place, Los Angeles, 90028. There is some street parking available, and they are close to Hollywood Western metro stop and bus stops for bus #180, #207, and #217.
We are also collecting new underwear for our Safe Place for Youth donation drive to support youth experiencing homelessness. This organization always needs new underwear donations. Their biggest needs include men's boxers size M-XXL (highest priority) and women's underwear of any size. They ask in-kind donors to fill out this form for internal tracking and tax purposes, and they also take monetary donations.
Attire: Ugly sweaters are welcome and encouraged!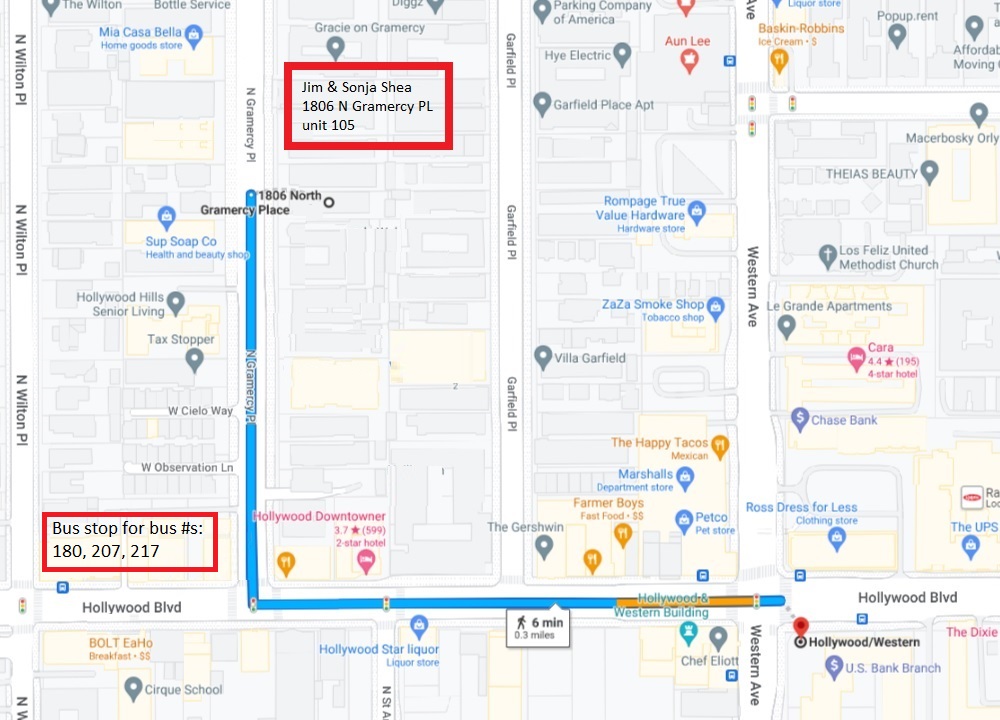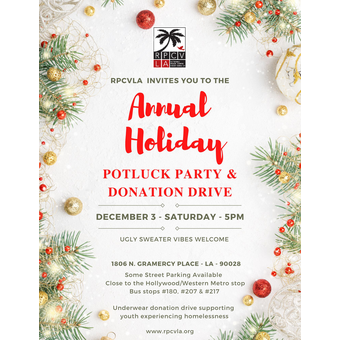 1806 N Gramercy Pl, Los Angeles, CA 90028, USA