About Jean Yamanaka
Jean Yamanaka was a Peace Corps Volunteer in the Philippines from 1967 to 1969, where she taught high school mathematics in Butuan City, Mindanao. After returning from her service, she became a member of the Board of Directors of the Southern California Peace Corps Service Council (now RPCVLA), serving from 1974 to 1976. She died on March 24, 1976, at 31 years of age, in La Jolla, California. After her death, her parents, James and Terue, donated $100 to the Service Council with the request that the money be used to support the Service Council's work.
With the donation, the Service Council established the Jean M. Yamanaka Peace Corps Memorial Fund. The first grant of $25 was made to a maternity group in Brazil, where the money was used to purchase infant care supplies and paper to print infant care instruction sheets.
Projects have included scholarships for school children in Bagiao, Phillippines; books for an orphanage in Seoul, Korea; clinical supplies for a child care center in Rolandia, Brazil; and building materials for a school lunch counter for an elementary school in Bigaa, Philippines. Between 2003-2020, the Jean M. Yamaka Peace Corps Memorial Fund donated approximately $20,000 to projects around the world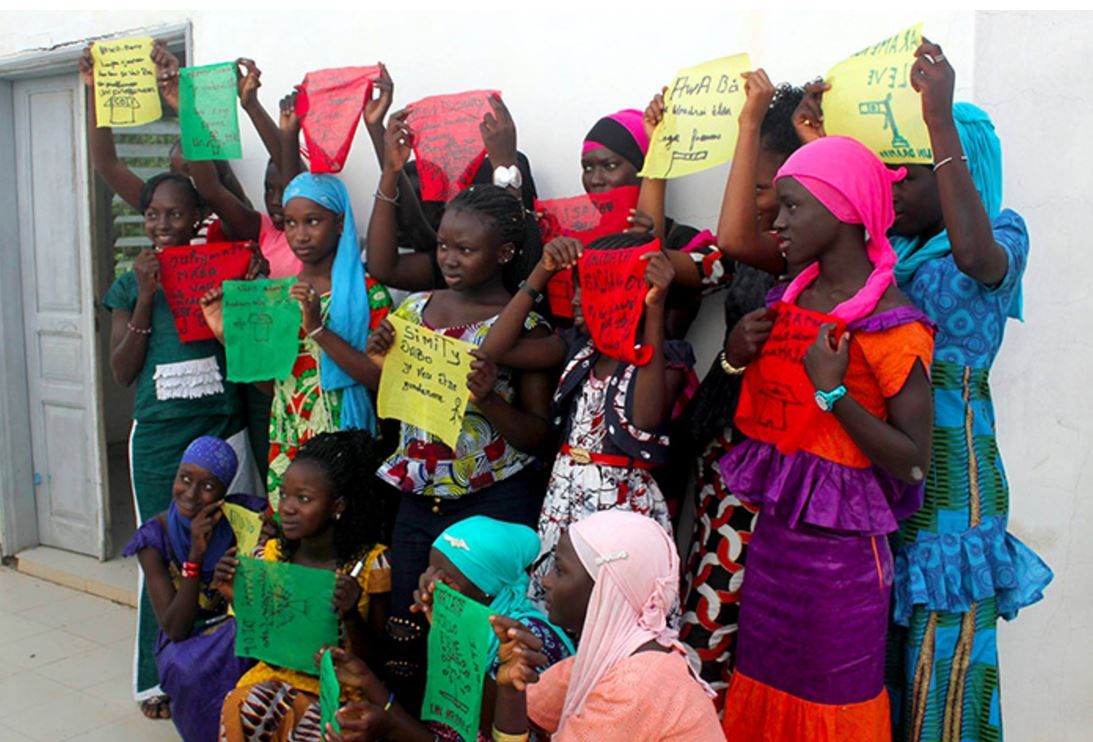 2017 Girls Leadership Camp as part of Let Girls Learn Initiative. Tambacounda, Senegal.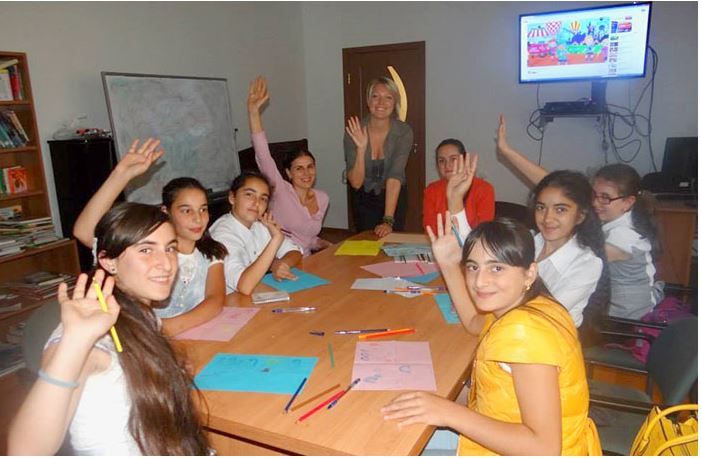 2016 Project Glow in Armenia.
Application
RPCVLA offers financial support through the Jean M. Yamanaka Peace Corps Memorial Fund to currently serving Peace Corps Volunteers for projects in their host communities.
To be eligible, PCVs must be able to complete the project during their service or have a plan for another PCV to take over the project.
Preference will be given to projects that are community driven and meet a common need.
Application Process
Please copy and paste the following list with responses in an email or as a Word attachment and send to yamanaka@rpcvla.org with "Yamanaka Fund Request" as the subject line (Please limit #1 – #7 to two pages).
Volunteer name and name of program
Contact information in country
US hometown
Connection to Los Angeles or RPCVLA (If any)
Your COS date
Project Title and Description

The relevance of this project to the community's needs
How those needs were identified
How you will implement the project
Indicators of success for the project
Names and positions of key community participants
How the project will be maintained when you leave the community

Number and description of project beneficiaries
Budget

Total amount requested from RPCVLA Yamanaka Fund
Total project cost (include a budget for your project)
Community contribution (description of in-kind and/or financial)
Other funding sources already committed or pending and amounts, if any

Project Timeline
Details on best method to transfer money to you
RPCVLA requires that successful applicants confirm receipt of monies as well as submit a Final Report before COS that includes a short description of the project, how grant monies were spent (including receipts), and relevant photos. Please email the Final Report to yamanaka@rpcvla.org.
Past Grant Recipients
Girls Leadership Camp - Let Girls Learn (Senegal)
Multipurpose Health Building (Zambia)
Glow Camp (Armenia)
Community Eco-Park (Panama)