Overview
The Annual International Dinner- Home Edition is now available to WATCH!
Thank you to everyone who attended the 2020 International Dinner on October 10th! 
If you missed it, you can still get important updates and hear inspiring stories by watching it here. 
 It may look a little different this year, but the tradition continues! 
We have all your favorites : an interactive social hour; special guest:  fabulous keynote speaker - Olympia Auset, NPCA President - Glenn Blumhorst, and NOMA superstar Mateo; silent auction; NPCA/PC updates; your Peace Corps fashion and yummy food you ordered for yourself!
We are excited to announce that this year's 2020 Local Hero Award recipient and Key Note speaker is Olympia Auset, Founder of SÜPRMARKT- - a low-cost, organic grocery that pops up weekly to provide 100% organic produce in areas with limited access to food. She is a LA Native and HU Grad and was featured by Wanderlust and Huffington Post for "Give Three Gifts," a video about innovative kindness. She initiated the creation of the 100 ft. "Let's Be Good To Each Other" mural at 54th/ Crenshaw in Los Angeles, and is actively engaged in birthing experiences, gatherings, and gifts to LA which make earth a better place to live. 
The event program featured NPCA, Peace Corps and RPCVLA updates, opportunity drawings/auction and more! 
We then moved to a virtual cocktail hour and socialization with break-out rooms and fun! 
Proceeds from event tickets and our silent auction will go toward the Yamanaka Fund.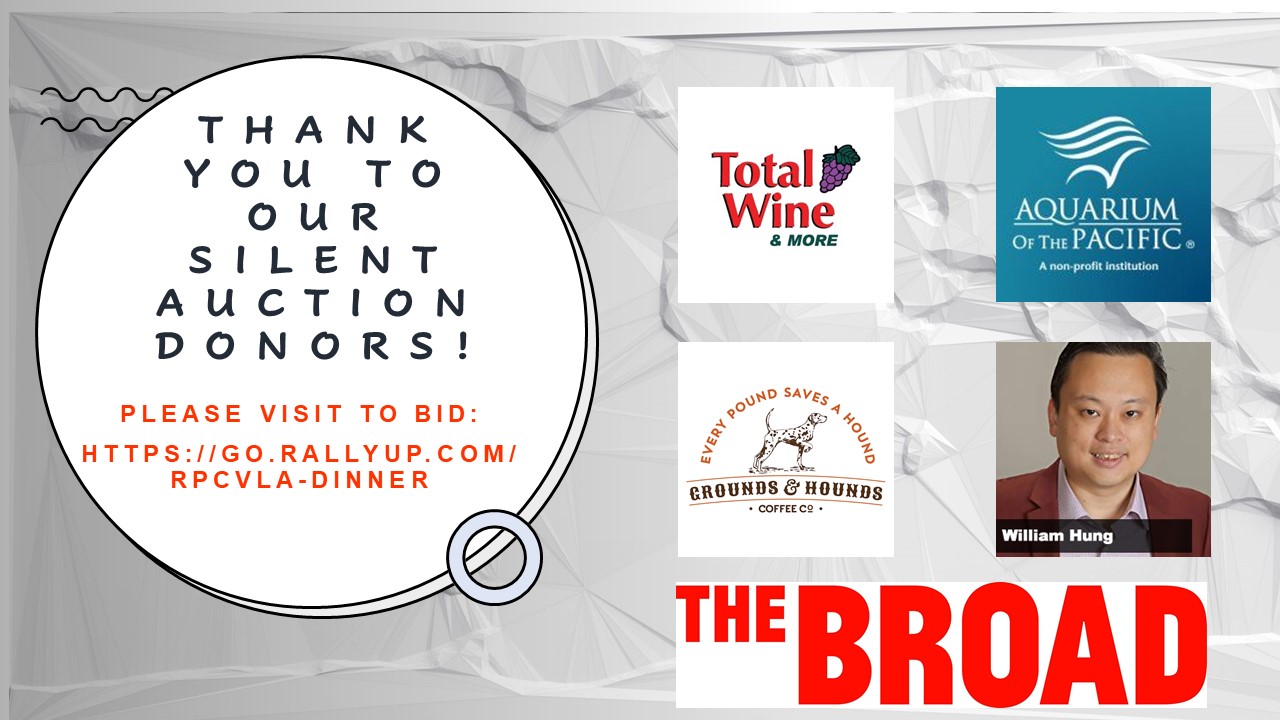 See you soon!
Order your 2021 International Calendars Now!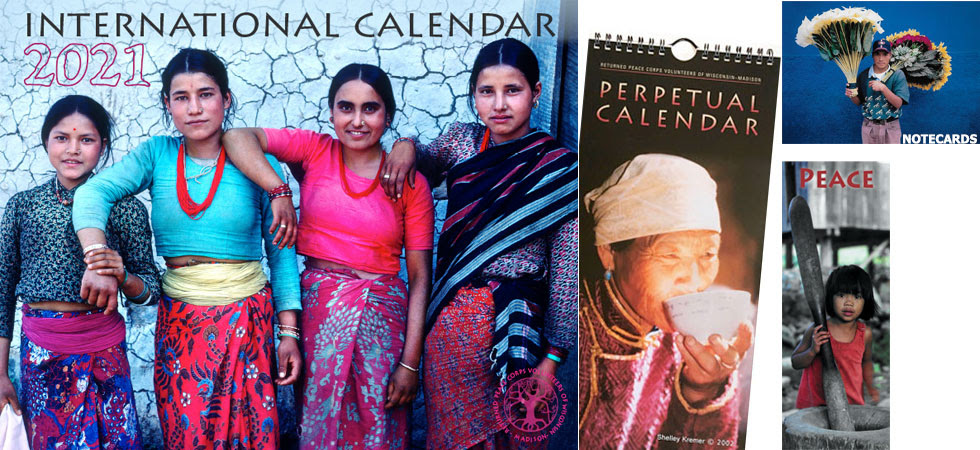 Countries featured in 2021: 
Nepal, Namibia, Guatemala, Costa Rica, India, Ghana, Myanmar, 
Colombia, Peru, Rwanda, South Africa, Chad, and Russia.
Help us celebrate Peace Corps' 60th anniversary in 2021!
Don't miss your chance to get the only calendar where EVERY DAY is a holiday!
The 2021 International Calendar continues to share a beautiful and interesting look at 13 of the countries where Peace Corps Volunteers serve or have served since 1961. With all volunteers temporarily evacuated due to the Coronavirus pandemic, it is especially critical now to call attention to and support the important work of Peace Corps.
This year, calendars can be ordered for $15 (+ shipping) directly from https://www.rpcvcalendar.org/shop/.  Use RPCVLA's unique discount code: PC4RPCVLA to receive $1 off your total order.  Your calendar and note card purchases also benefit RPCVLA's Yamanaka Fund. When you use our discount code, 40% of the cost of your order (before shipping & taxes) will be sent to RPCVLA to benefit the Yamanaka Fund! It's the gift that keeps on giving!