Do you love Christmas? Do you love Dickens?

RPCVLA member, Lee Brainerd, has organized 30 GROUP PRICED tickets ($24/ea. instead of $30) for RPCVLA for the AWESOME annual production of A Christmas Carol with Charles Dickens at the Independent Shakespeare Company's beautiful new venue (with soft chairs and a lobby and a concessions bar and an outdoor patio!) located at the Atwater Arts + Innovation Complex in Atwater Village.

In this brilliant holiday tradition, experience a public interpretation of A Christmas Carol given by Charles Dickens himself, as he did in his 1842 American tour. The production is based on the adaptation the author made of his famous and funny Christmas story and performed by Brit Mr. David Melville (expect acting pyrotechnics!!), with musical accompaniment by Kalean Ung. Holiday music, grog, wry humor, and redemption--what more do we need?

Wine and snacks sold. Free parking. Theatre-savvy children over 8 welcome.

Please RSVP with how many tickets you would like to Lee Brainerd ASAP by phone at 626-398-1232 (leave a clear message) or by email at lee.brainerd@gmail.com no later than November 20th. Payment by check & PayPal.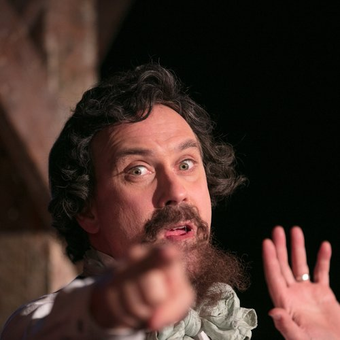 3191 Casitas Ave. #130 Los Angeles, CA 90039