A summer tradition is back! We will be seeing Shakespeare's Pericles performed by our friends from the Independent Shakespeare Co.

We will arrive at 5:30 pm to save space on the lawn behind the chair line for our group. PLEASE RSVP so we know how much space to save. We usually grab the area on the same side as the concession stand, behind the chair line. Look for a RPCVLA banner (look low), check Facebook for a photo of where we are located or call Miki at 562/537-8583.
Performance starts promptly at 7:00 pm.
FREE (donations gratefully accepted - and you should support them!)
PERICLES
Love is lost and found again in one of Shakespeare's most spellbinding plays.

The young Pericles sets out for adventure, but gets more than he bargains for. Twenty-five years later, it's his daughter's turn to sail the high seas as she seeks to unravel the mystery of her birth.

PERICLES is an epic tale, spanning continents and decades, complete with knights errant, Greek gods, pirates...and more than a few surprises.
As an added bonus - it's Pirate Night
Calling all rascals, scoundrels, villains, and knaves! Break out your eye patches, practice pillaging, and dress like a scurvy knave! Extra points for bringing your picnic in Davy Jones' locker. Treasure will not be provided.
DETAILS
The performance site is at the Old Zoo in Griffith Park.
Downloadable directions are here.
Ample free parking is available. Look for the hot pink signs directing you to the parking lots near the Merry-Go-Round. Parking lot 2 is the closest to the performance site but do be prepared for a bit of a walk up a hill.

Downloadable parking map is here.
We encourage your consideration of those around you! Low seat beach chairs (legs lower than 3") are welcome behind our chair line. The lower area closest to the stage is reserved for those with picnic blankets.

As a courtesy to those around you, we ask you to leave your four-legged friends at home.

We welcome children at our performances! However, these are not Shakespeare performances edited or changed for children. Shakespeare wrote about the human experience, and his plays include examples of sexuality and violence, and deal with adult themes. Email us and we'll be happy to answer any specific questions you may have about particular performances. And please, keep your children with you at all times.

There is an uphill walk from the parking areas to our performance site. If you have mobility challenges, please call us at 818-710-6306 to make arrangements.

Don't forget your picnic! (Note: alcohol is prohibited in Los Angeles City parks.)

Dress in layers as it gets chilly in the evening.


ISCLA has a concessions tent with hot and cold beverages, sweets treats from The Village Bakery Café (a local Atwater Village small business), kettle corn, light snacks and Habey's Shakes ("The Bard of Shortbread" cookies baked in NYC especially for Independent Shakespeare Co.) Cash and credit cards accepted.
You may find that bug spray and sunscreen are also helpful to bring with you.

---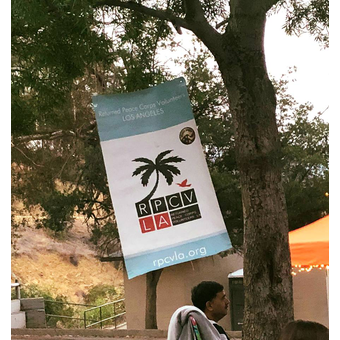 Old LA Zoo Picnic Area, Los Angeles, CA 90027, USA