A RPCVLA Summer Tradition is BACK!

All proceeds benefit the PCV Care Package Project

RPCVs, Friends, & Family Welcome!
1 ticket currently available
Artists
About This Performance
A stellar pairing of two passionate artists. New to the Bowl but no stranger to the stage, premier Mexican singer-songwriter Natalia Lafourcade is joined by maestro Gustavo Dudamel and the LA Phil. Expect an evening filled with melodic magic showcasing the beautiful lyricism of Lafourcade's voice and their shared reverence for music and its vast capacity to change lives.
The concert is part of KCRW's World Festival.
PRE-SHOW PICNIC:
Get the party started early at our annual pre-show picnic starting at 5:00 pm (concert begins at 7:00 pm). We'll meet in picnic area #3 across from the back of the stage. Bring something to share w/ your new friends!
TICKETS:
***PLEASE NOTE: By reserving your ticket, you are agreeing to purchase & pay for the ticket EVEN IF YOU ARE UNABLE TO ATTEND THE EVENT.
We have 20 seats in upper Bench section. This is a fundraiser - Tickets are $20 each for RPCVLA Members (all paid member levels - must log in) and $25 each for the Friends & Family Level ($0) & Non-RPCVLA.
Proceeds go to RPCVLA's PCV Care Package Project which sends care packages to PCVs in country.
ORDERING:
Please purchase your tickets online or email Miki at shalerm@gmail.com to confirm your order if paying by check.

Please send your check made payable to: RPCVLA to Miki Shaler, 8040 E. Tarma Street, Long Beach CA 90808

Questions?
Contact Miki at 562/537-8583 or shalerm@gmail.com. Thanks!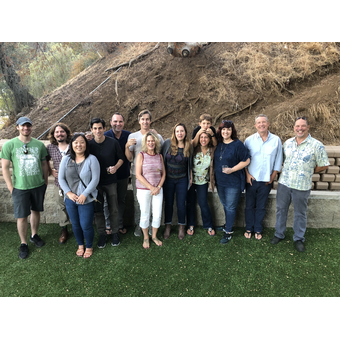 2301 N Highland Ave, Los Angeles, CA 90068, USA