10/15: Annual International Dinner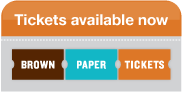 RPCVLA UPCOMING ANNUAL INTERNATIONAL DINNER
RPCVLA's annual international dinner is already in the works, but we need your help to make our biggest event of the year the best yet!
Each year RPCVLA hosts an evening of celebration of our local Peace Corps family with a potluck dinner featuring cuisines from around the world, networking and fun. All proceeds benefit the Yamanaka Fund – our local grant program that financially supports projects from currently serving PCVs.
SAVE THE DATE: The potluck is back and scheduled for the evening of Saturday October 15th at the Neighborhood Unitarian Universalist Church in Pasadena.
CALL FOR COMMITTEE VOLUNTEERS:  We are looking for volunteers who are interested in joining our Annual Dinner committee to help plan the event. If you've a knack for events and want to get more involved with RPCVLA to help out with food, decor, raffle/silent auction, entertainment, registration etc, please e-mail vicepresident@rpcvla.org.
LOCAL HERO AWARD SUBMISSIONS: Each year at the Annual International Dinner we honor a local individual who embodies and promotes the goals of the Peace Corps, regardless of whether they served in the Peace Corps.
We are now accepting nominations for this year's local hero, so if you know and admire any standout individual with a dedication to service and Peace Corps ideals, please send their name and short description of why they deserve the Local Hero honor to  vicepresident@rpcvla.org.
SILENT AUCTION DONATIONS: To help support the Yamanaka Fund, we host a Silent Auction at the dinner with some stellar prizes with everything from wine baskets and fine restaurant dinners to hang gliding excursions and hotel packages.  We depend on the connections of our RPCVLA family to help support this wonderful fund and auction, so if you have any hook-ups or donations to contribute, please email  vicepresident@rpcvla.org
Tickets for RPCVLA paid member is $15.00 RPCVLA non-paid member is $25.00. The ticket prices will be $20/$30 at the door. Thanks for all your help in supporting RPCVLA and the Yamanaka Fund!