10/1: Annual International Dinner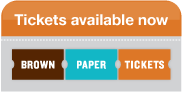 RPCVLA UPCOMING ANNUAL INTERNATIONAL DINNER
RPCVLA's annual international dinner is already in the works, but we need your help to make our biggest event of the year the best yet!
Each year RPCVLA hosts an evening of celebration of our local Peace Corps family with a potluck dinner featuring cuisines from around the world, networking and fun. All proceeds benefit the Yamanaka Fund – our local grant program that financially supports projects from currently serving PCVs.
Don't know if you are a member or need to renew your $20 membership? Please email John Coffer at 
membership@rpcvla.org
. To renew online, please 
click here
.
Unable to Attend?
If you are unable to attend the dinner, but would like to make a donation, please click here or contact Amy Williams at vicepresident@rpcvla.org.
What to Bring!
It's an international potluck! Please bring a dish or dessert to generously serve 8-10 people. Make you favorite meal from your country of service or your favorite international cuisine. This is your big chance to try that new recipe!
What to Wear!
Do you have a traditional outfit or service t-shirt from you country of service? Time to bust it out and flaunt it! Prizes for the best outfits.
What to Buy!
We will have 2018 International Calendars for sale! They make great gifts and all proceeds benefit the Yamanaka Fund.
We will also have a opportunity drawings as well as great silent auction items. You know you don't want to miss out on great prizes!
CALL FOR VOLUNTEERS:  The dinner is just a 3 weeks away and we need volunteers willing to sign up for short shifts to help the day of the event starting at 4pm. Assist with decor, registration, food running, raffle/silent auction, ect.
Please e-mail vicepresident@rpcvla.org to get involved!
SILENT AUCTION DONATIONS: To help support the Yamanaka Fund, we host a Silent Auction at the dinner with some stellar prizes with everything from wine baskets and fine restaurant dinners to hang gliding excursions and hotel packages.  We depend on the connections of our RPCVLA family to help support this wonderful fund and auction, so if you have any hook-ups or donations to contribute, please email  vicepresident@rpcvla.org
Buy your tickets today for RPCVLA's Annual International Dinner! We Need YOUR help to make our BIGGEST event of the year the BEST yet!
Thanks for all your help in supporting RPCVLA and the Yamanaka Fund!
RPCVLA is a tax deductible organization – Tax ID #: 23-7401380
Tickets for RPCVLA paid member is $15.00 RPCVLA non-paid member is $25.00. The ticket prices will be $20/$30 at the door. Thanks for all your help in supporting RPCVLA and the Yamanaka Fund!
Local Hero 2017: Roger Egger of LA and DC Kitchen (www.LAKitchen.org)